USB "device not found error" when adding to VM – ESXi 6.5
Smart Card özellikli USB'leri ESXI 6.5 üzerinde çalışan sanal sunuculara takmak istediginiz zaman "
Cannot connect 'path:0/1/10/0' to this virtual machine. The device was not found." hata mesajı almanız muhtemeldir. ESXI 6.5'de değişen default bir davranış sonucu smart card reader ile alakalı vmx dosyasına bir parametre girmeniz gerekmektedir. Ilgili VM'i kapatıp, sag click –> edit settings –> VM Options sekmesi altında Advanced kısmından, add configuration parameter'a tıklayarak aşağıdaki değeri yazmalısınız.
usb.generic.allowCCID = "TRUE"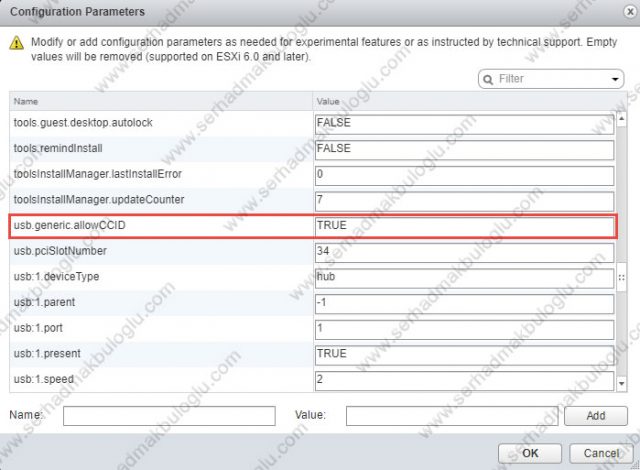 İşlem sonrasında, istediginiz USB Device'ı ekleyebilirsiniz.