SCCM 1610 – The Microsoft Software License Terms have not been Completely Downloaded
SCCM 1610 kullanarak son kullanıcı ve server update yonetimini gerçekleştirmekteyiz. Yükleme durumları hakkında bilgi toplarken aşağıdaki hata mesajı dikkatimi çekti. License Terms have not been Completely Downloaded.

Update Classification kategorilerinde Update ve Update Rollup eklendikten sonra oluştuğunu düşünüyorum. Lisans anlaşmaları ile ilgili iki tip hata almanız muhtemeldir. İlki donwload edilemediğine dair olup bizim aldığımız hata mesajı gibi, diğeri ise Son Kullanıcı Lisans Anlaşması'nın (End User License Agreement – EULA) kabul edilmesi zorunluluğudur. İkinci senaryoyu ayrı bir yazıda inceleriz.
Problemin detayına inmek için WSYNCMGR.LOG dosyasını inceleyebilirsiniz.


WSUS tarafından download edilen update'ler sunucusu üzerinde ki WSUSContent paylaşımında saklanmaktadır. Bu paylaşıma erişim izni ile ilgili problem olduğu zaman bu durum ile karşılaşabilirsiniz.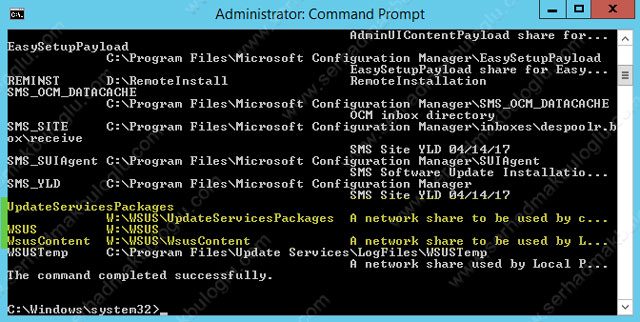 Hatanın çözümü için WSUSContent paylaşımna Network Service account'unu ekleyip full yetki vermeniz yeterli olacaktır.