Outlook Error 0x8004010F: The operation failed. An object cannot be found
Email trafiğinde herhangi bir problem olmadığı halde zaman zaman Outlook'ta beliren Send/Receive hatalarının bir çok sebebi olabiliyor. Yaşadığımız senaryoda bir süre sonra kendiliğinden hata mesajı kayboluyor, bir sonra ki denemeye kadar.

Genel anlamda email gönderip almada sorun olmadığı için gözden kaçabiliyor. Address Book download etmeye çalıştığınız zaman aşağıdaki gibi hata mesajı alıyoruz. Exchange Server 2016 –> 2019 güncellemesinden sonra alınan hata mesajı. Outlook Client'lar Offline Address Book'u sunucudan download edemiyor. Dolayısıyla yeni açılan mailbox veya mail grupları Address Book'ta gözükmüyor.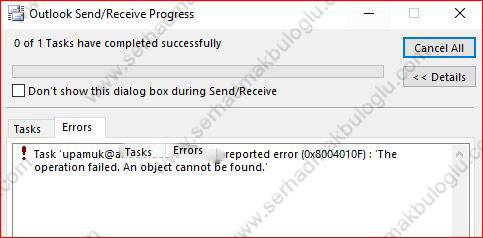 Hatanın çözümü için sunucu üzerinde yeni Offline Address Book oluşturup, Mailbox DB'leri üzerinden dağıtmalısınız.
New

-

OfflineAddressBook

-

name

"Default Offline Address Book (Ex2019)"

-

AddressLists

"\Default Global Address List"

-

GlobalWebDistributionEnabled

$

true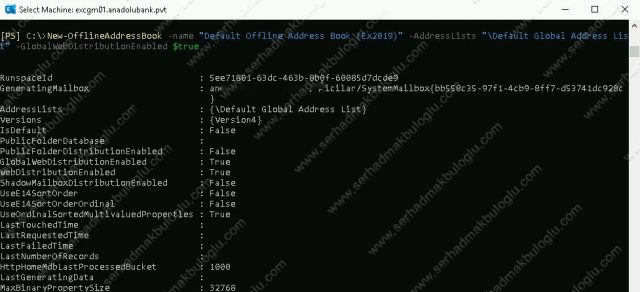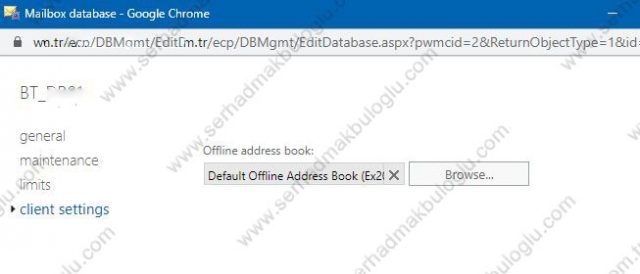 İşlem sonrası tekrar Full OAB download yaptığınız zaman hata mesajı gelmeyecektir.